Effective online marketing is central to successful trade fair activities as it helps you to generate attention for your company within its sector.  Our advertising services include online banners and multimedia solutions. We would be happy to advise you.
Banner advertising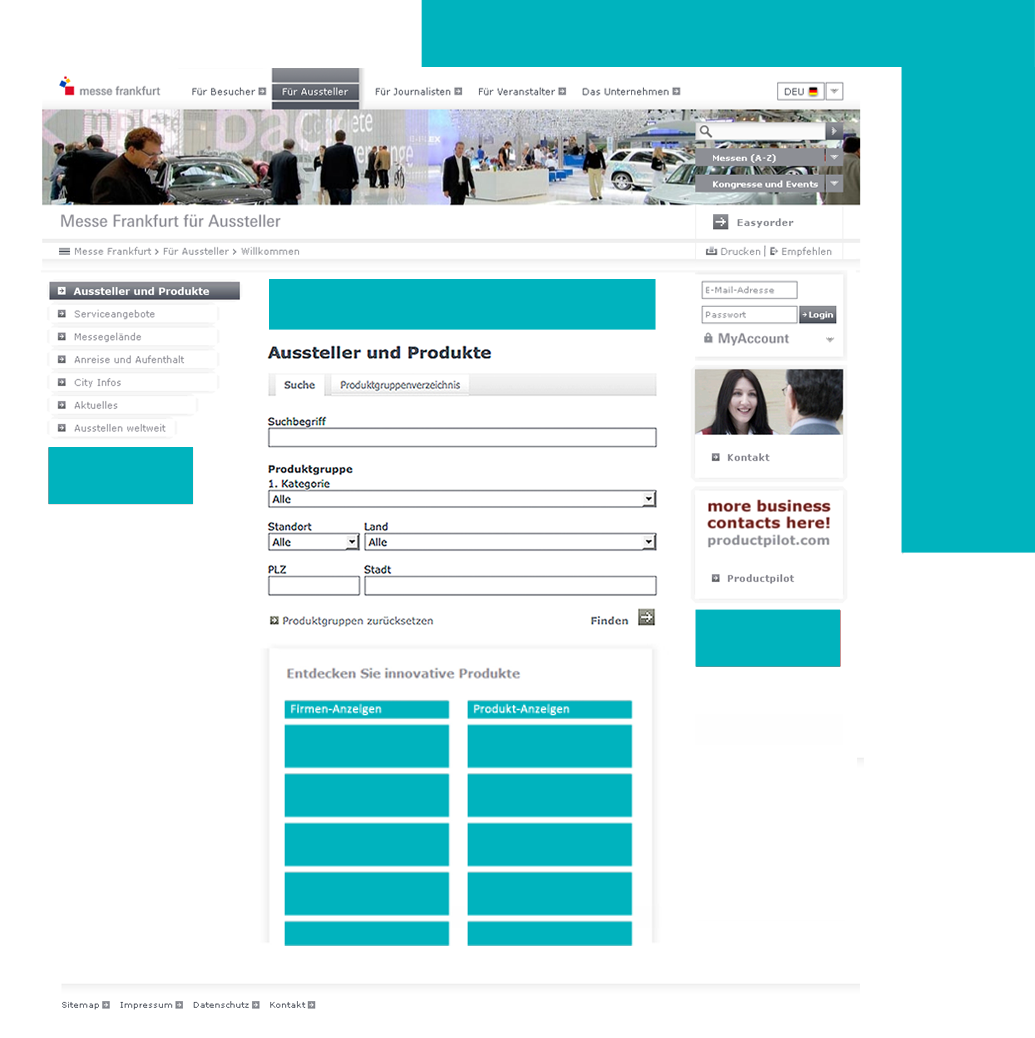 Virtual advertising for real success
Your industry comes together at the specialist trade fairs in Frankfurt and Asia. The same is true of the corresponding event websites and mobile offers. What better reason to present your company in both the real world and virtual channels? Digital services provide you the platform for targeted advertising campaigns on the internet to reach trade visitors before, during and after the event. What's more, you can achieve this without wastage!

Place yourself at the centre of attention with accuracy. Online banners by Messe Frankfurt on the websites of trade fairs offer you around the clock direct contact with your target audience – before, during and after the fair.
Hockeystick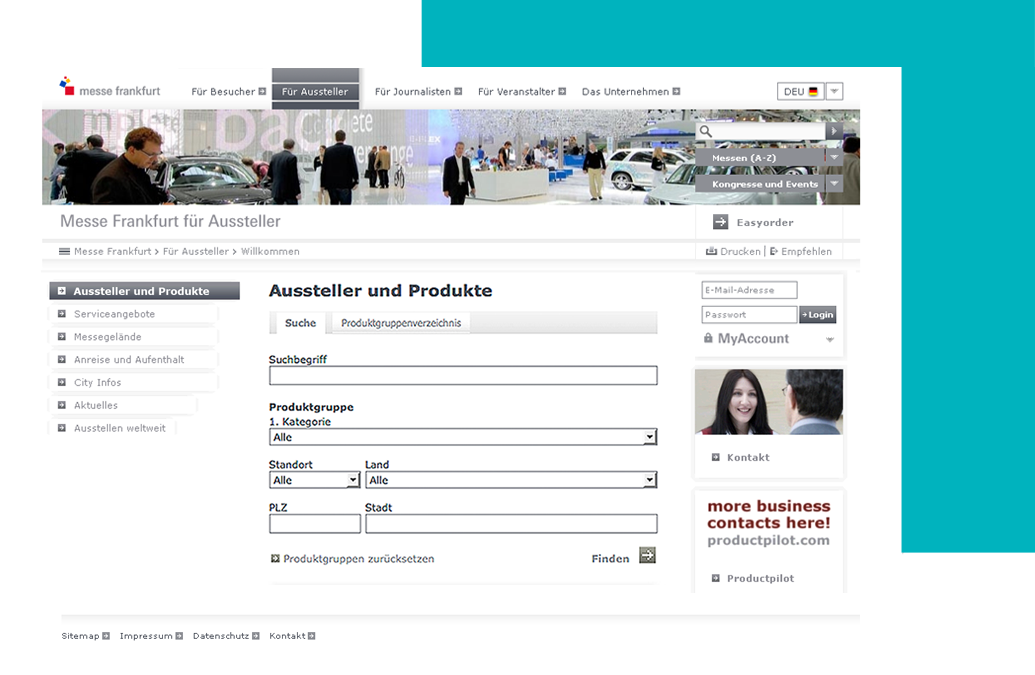 Banner size: 728 x 90 px + 160 x 600 px
File format: GIF/JPG/SWF
File size: max. 80 KB
Skyscraper
Banner size: 160 x 600 px
File format: GIF/JPG/SWF
File size: max. 40 KB
Fullsize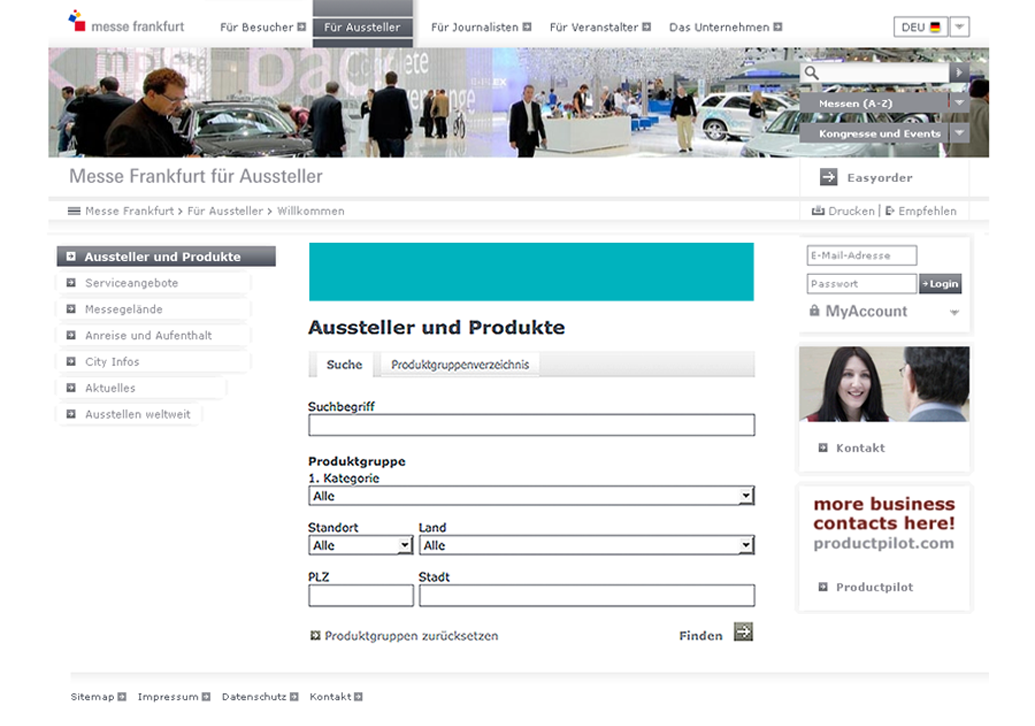 Banner size: 468 x 60 px
File format: GIF/JPG/SWF
File size: max. 40 KB
Button (left or right)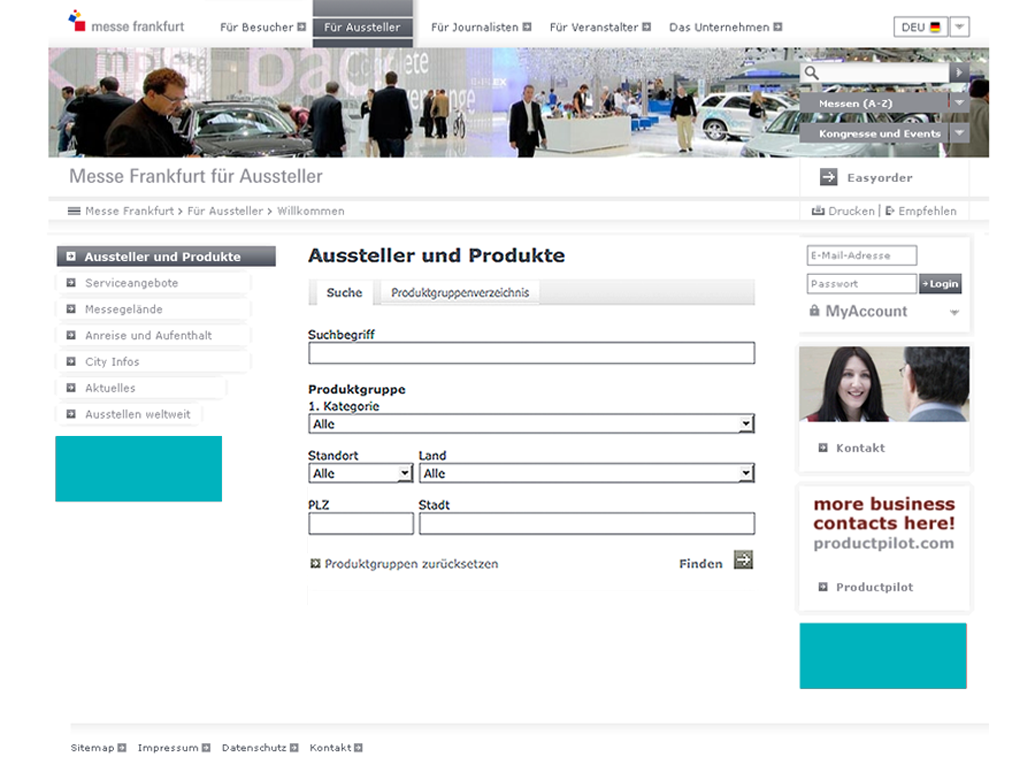 Banner size: 175 x 69 px
File format: GIF/JPG/SWF
File size: max. 40 KB
Top box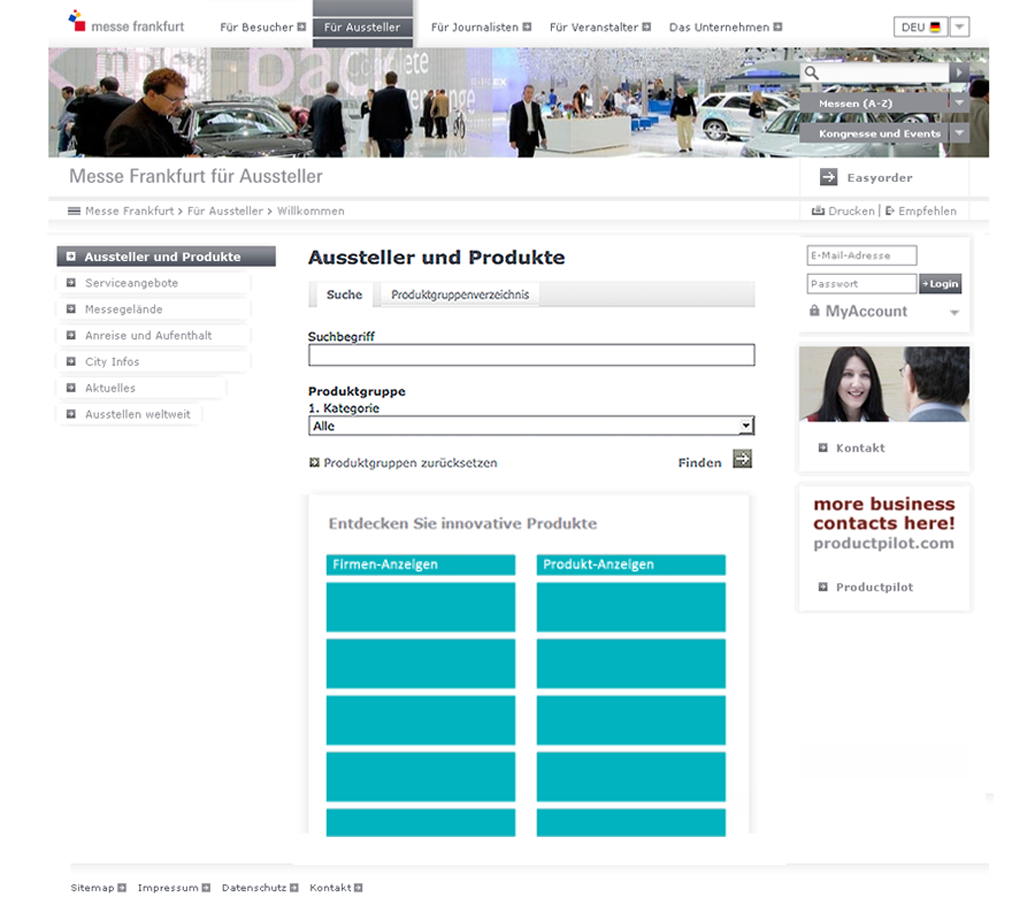 Number of characters: approx. 70 characters
File format: Word document
File size: max. 30 KB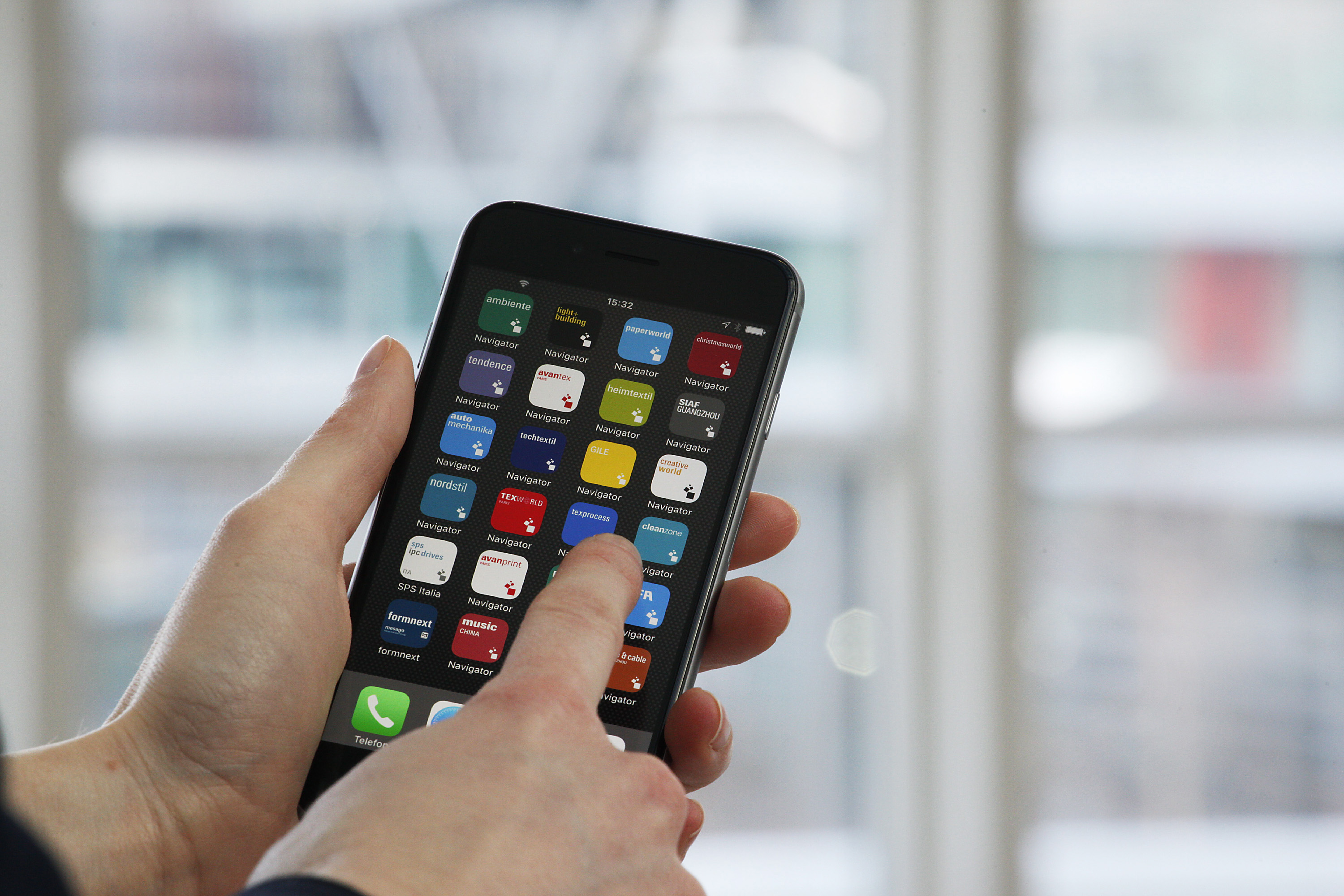 With our exhibition app, your banner advertising attracts attention at highly frequented spots and as a constant companion for your target group, is always in sight and that beyond exhibition hours!
Contact us to know more details!
Digital Services for visitors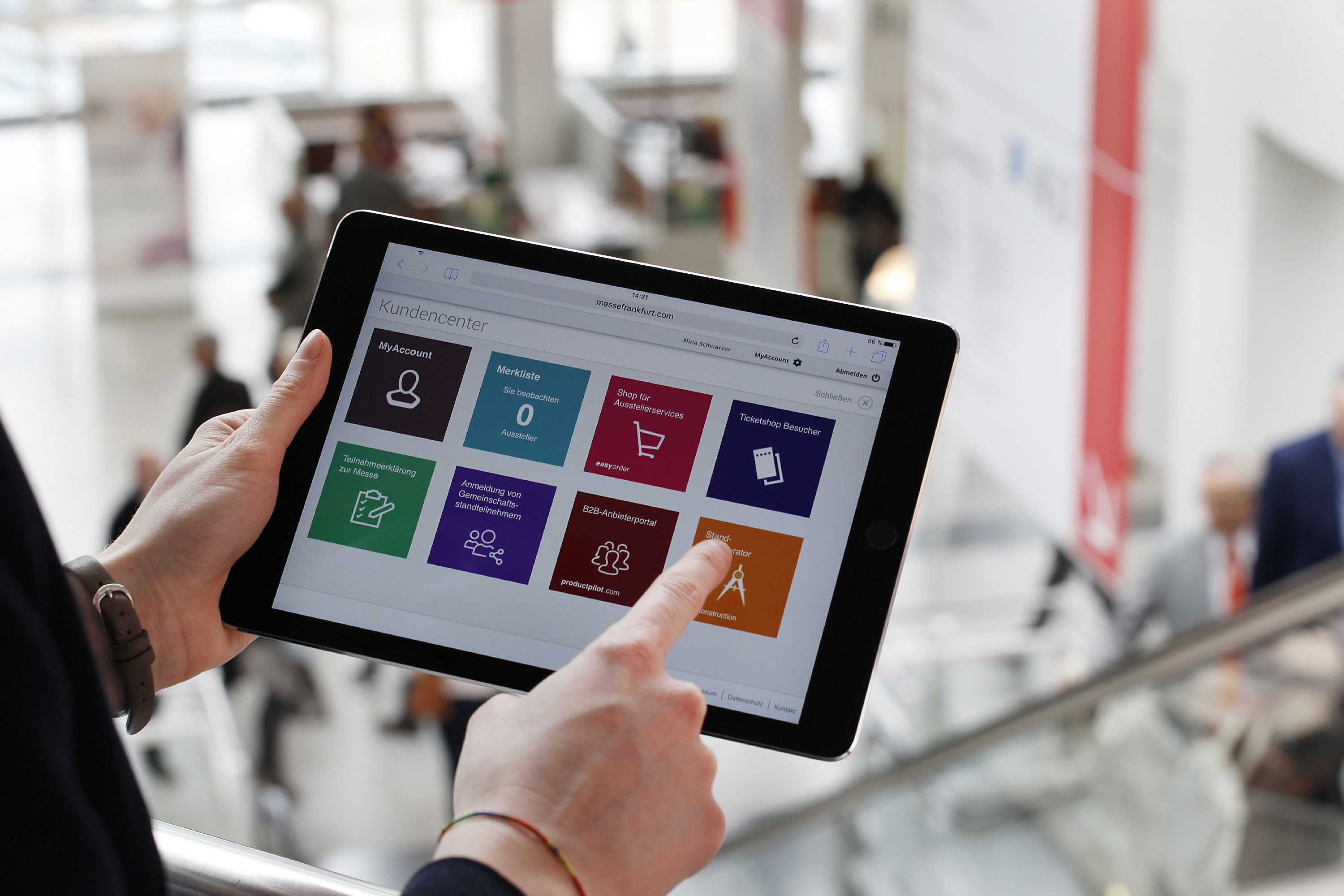 Messe Frankfurt stands for exceptional and efficient visitor services. Discover Messe Frankfurt's online portfolio and use maximised services to your advantage. We will be glad to answer any questions you may have.